NFL preseason Week 3: Notre Dame's Mayer, Foskey with something to prove
‍A glimpse into the Journey of Notre Dame rising stars Michael Mayer and Isaiah Foskey are two names currently creating a buzz in the football world. These Notre Dame football alum have embarked on their professional journeys, stepping up their game as they transition from college football to the NFL.
Their recent performances in training camps and preseason games have made them the ones to watch this season. Let's dive into their journeys, challenges in their rookie NFL season and what they have to prove in their final preseason game.
Michael Mayer: From Notre Dame to the Las Vegas Raiders
Proving Himself in the Big Leaguez: Mayer, who recently replaced the former Las Vegas Raiders Pro Bowl tight end Darren Waller, is facing the challenge head-on. It's daunting to fill the shoes of a player like Waller, but Mayer is up for it.
Despite the pressure, this second-round pick is not looking for shortcuts or easy ways out. He's embracing the challenge and learning from each experience, even if it involves some tough moments on the field.
"That was my welcome-to-the-NFL moment. From there, I've just been trying to get better and learn from it. … I know it's going to help me this season and in the long run." – Michael Mayer
Mayer has quickly realized that playing in the NFL is a different ball game altogether. Even the weakest NFL defense is stronger than the best college football defense, a fact that Mayer is learning firsthand. Despite the challenges, Mayer focuses on improving his blocking technique and learning daily. The transition is not easy, but Mayer is determined to excel.
The Road Ahead for Mayer
With Waller now playing for the New York Giants, the Raiders are looking for a tight end to step up this season. Mayer, although a rookie, is considered the future of the team. He's working tirelessly to understand the game deeper, seeking guidance from his coaches and focusing on mastering the offense.
Mayer will have a prove it last preseason game, where he will see a large percentage of snaps. Look for Raiders QB Jimmy Garoppolo to struggle early and target Mayer frequently as a security blanket; Mayer will excel in that situation.
Isaiah Foskey: The New Orleans Saints defensive powerhouse
Foskey, the former Notre Dame defensive end, is another rookie who has made headlines recently. Foskey has been showcasing his skills on the field after being selected in the second round of the 2023 NFL Draft by the New Orleans Saints.
His performance in the Saints' 22-17 preseason win over the Chargers has raised expectations for the upcoming season.
Foskey's journey to the NFL wasn't without its hurdles. He remained unsigned for nearly three months after being drafted. However, that didn't deter him. Once he signed his rookie deal, Foskey wasted no time proving his worth. His consistent performance in training camps has made him a player to watch this season.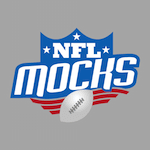 Foskey's future in the NFL
Foskey looks to continue proving himself as a valuable asset to the Saints' defense. With his rookie deal now in place, Foskey is ready to make his mark in the NFL. His performance in the upcoming season will be a critical indicator of his future in the league, but his place on the depth chart is still under question. Foskey is trailing behind First round DT Payton Turner and Bryan Bresee to make the Saints front line starters.
Foskey will need a solid game in week three of the preseason vs. the Texans. He will see a lot of playing time and going up against a shaky rookie QB in CJ Stroud. Stroud beat Foskey and Notre Dame last year at Ohio State. Disney will look for vengeance Saturday and a way to move up the Saint's depth chart.