Trey Lance stands out as an obvious target for New England Patriots
The New England Patriots should be making Trey Lance a top target in the 2021 NFL Draft
The New England Patriots were smart to pick up Cam Newton for next to nothing late last offseason and give him a chance to get his career back on track. That being said, the move did not work out at all as Newton proved to be a shell of his former self and was not able to lead the Pats to any significant success.
It is difficult to put too much blame on Newton for the Patriots' 2020 struggles. This team arguably has the worst collection of offensive skill position talent in the entire NFL. That being said, Newton was not good and he cannot be considered anything more than a possible stop-gap solution for this team going forward. Even bringing him back as that stop-gap quarterback seems unlikely at this point.
Expect the New England Patriots to attack their quarterback need in a variety of ways of this offseason. They could go after a veteran free agent option with guys like Philip Rivers, Jacoby Brissett, Ryan Fitzpatrick and Andy Dalton all making some sense for the team. The Pats could also be aggressive in the trade market, making a big move for someone like Matthew Stafford or Matt Ryan if they become available.
That being said, finding that franchise quarterback through the 2021 NFL Draft would be the preferred method and with the Pats picking No. 15 overall, they may find themselves in a position to do so.
There are four clear top quarterbacks in the 2021 NFL Draft class. Trevor Lawrence leads the way at the top and will be the first overall pick to the Jacksonville Jaguars. Most consider Ohio State's Justin Fields to be QB2, but BYU's Zach Wilson is right in that mix as well. Then we have North Dakota State quarterback Trey Lance who is clearly an extremely talented player, but his lack of experience has seemingly hurt his draft stock.
Why the Pats should target Lance
Extremely early in the 2021 NFL Draft process, Lance was considered among the best prospects in the class. However, only playing in one game this season (due to COVID) has seemed to hurt his stock.
Lance enters the 2021 NFL Draft having started only 17 career games. On top of that, all 17 of those starts have come against FCS competition. While Lance has been dominant on the field at North Dakota State, it is fair to question his ability to make such a massive jump successfully. That being said, Lance has the physical skill-set to make a successful transition to the NFL level.
His combination of athleticism and raw arm talent is special at the quarterback position. Lance not only has a big and strong arm, but he also does a great job of throwing the ball with accuracy on the run and has shown a bit of an ability to adjust his arm angle and improvise when needed.
Lance is an elite playmaker with the ball in his hands at the quarterback position, displaying an impressive combination of quickness and power that makes him difficult to bring down in the open field. He is going to make an impact as a runner at the next level.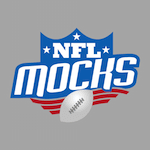 While his athleticism clearly stands out on tape, Lance's on-field awareness also makes him a consistent threat. He senses pressure in the pocket well and has the natural elusiveness to escape and make plays on the run. Add in his big arm and solid accuracy to all levels of the field and we have ourselves an exciting quarterback prospect who can undoubtedly grow into an impact player at the next level.
While Lance will likely be QB4 in the 2021 NFL Draft, the New England Patriots will likely be out of reach for him at No. 15 overall. That being said, it may not be by much. Lance will likely be a top 10 pick in the 2021 NFL Draft but he is much more likely to go in the 8-12 range than any earlier.
The Carolina Panthers at No. 8, Denver Broncos at No. 9 and San Francisco 49ers at No. 12 stand out as obvious fits for Lance before the Patriots go on the clock. If Bill Belichick and company fall in love with Lance as a quarterback prospect, a trade-up into that range, if he falls a bit, should not be out of the question. Moving up from No. 15 to let's say No. 7 to bump ahead of all of these teams would not be cheap, but they would not have to give up a king's ransom.
Simply put, Lance is an extremely talented quarterback prospect who should be on the radar of any quarterback-needy NFL team. It is time for the New England Patriots to get aggressive and make a big move at the most important position in the game. Trading up for Lance and letting the young signal-caller sit behind a veteran free-agent addition for a year would be a successful plan of attack for this team.