1. Houston Texans
Blake Bortles
Quarterback, UCF
I'm going to keep Bortles at this spot in my 2014 NFL Mock Draft. According to multiple reports, Bortles impressed in the interview portion of his evaluations – something that might seal the deal for the Houston front office.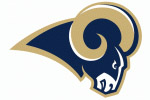 2. St. Louis Rams (from Washington)
Greg Robinson
Tackle, Auburn
The Rams could take anyone with this pick, but Robinson appears to be the best pick here. Sam Bradford needs to stay upright; without offensive production, this team goes nowhere.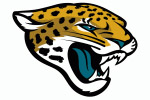 3. Jacksonville Jaguars
Teddy Bridgewater
Quarterback, Louisville
I'm going to shake things up here. I understand Bridgewater's stock is "falling" (how…I don't know), but he is the best pocket-passer in this class. It's not the exciting pick, but it's one that makes sense. I trust that Jacksonville will make the pick that will help their team win.
4. Cleveland Browns
Johnny Manziel
Quarterback, Texas A&M
I'm going to stick with my "three QBs in four picks" prediction and say that the Browns are thrilled with this pick. They need one of the "big three" and I find it hard to believe that this team passes on a potential franchise-changing difference-maker.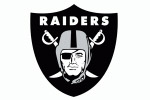 5. Oakland Raiders
Sammy Watkins
Wide Receiver, Clemson
They won't draft Derek Carr here, and Robinson is already off the board. Watkins is a player that can turn this offensive attack around for good.
6. Atlanta Falcons
Jadeveon Clowney
Defensive Weapon, South Carolina
And the Falcons come running up to the podium…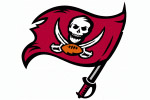 7. Tampa Bay Buccaneers
Jake Matthews
Tackle, Texas A&M
"Keep Mike Glennon healthy. Keep Doug Martin on his feet."
That should be Tampa Bay's offseason motto. Matthews is an incredible talent – don't be surprised if he's already off the board here. If he does fall, I don't expect him to get past #7.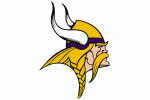 8. Minnesota Vikings
Derek Carr
Quarterback, Fresno State
I've made this pick from the beginning and I won't back down. The Vikings need a quarterback. It's just that simple. What are they going to do, draft a defensive tackle?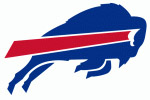 9. Buffalo Bills
Khalil Mack
Outside Linebacker, Buffalo
The perfect pick? Maybe not, but how can you pass up on a talent like this? Mack won't fall outside of the top-10, and I expect the Bills to be the team that grabs him.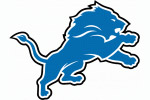 10. Detroit Lions
Justin Gilbert
CB, Oklahoma State
The Lions need major help on the defensive side of the ball, primarily in the secondary. I wouldn't be shocked to see Detroit take multiple corners in the draft. Gilbert can come in and start right away.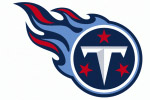 11. Tennessee Titans
Mike Evans
Wide Receiver, Texas A&M
Evans at 11 is certainly an option that is often overlooked. Don't be surprised if the team makes this pick in a month. The defense does need help, but it's possible that Evans is a future pro-bowler. This offense can't pass that up.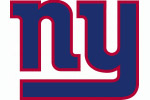 12. New York Giants
Eric Ebron
Tight End, North Carolina
The Giants need a tight end and Ebron is the man for the job. While some think drafting a tight end this early isn't wise, Ebron's tape doesn't lie. He'll be a player that makes highlight reel plays and starts right away. While there are plenty of options for the G-Men here, Ebron is the one that can translate to wins immediately.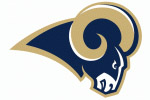 13. St. Louis Rams
Ha-Ha Clinton-Dix
Safety, Alabama
Clinton-Dix is the perfect fit here; I would imagine you would find it hard to find a mock draft that doesn't have his name here. The Rams desperately need help in the secondary and "Ha-Ha" is a versatile player that can make a difference right away.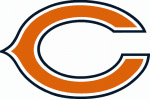 14. Chicago Bears
Aaron Donald
Defensive Tackle, Pittsburgh
Donald had a fantastic senior season, putting his name on the map and at the top of many "Big Boards". The Bears have already done a lot to bolster the defense, but drafting Donald would bring nice youth to this squad.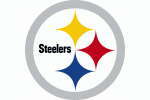 15. Pittsburgh Steelers
Anthony Barr
Linebacker, UCLA
If Barr falls here, the Steelers will have a hard time passing. The Pittsburgh defense needs to get back to old form. What better way to energize the defensive side of the ball than drafting a true impact player? Barr brings a lot to the table – he would fit well in the black and gold.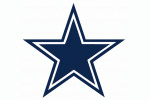 16. Dallas Cowboys
Taylor Lewan
Offensive Tackle, Michigan
If Lewan falls, why wouldn't the Cowboys take him? The tackle spot is one that needs to be improved and Lewan has the potential to be a pro-bowler in a few seasons. He brings a hard-nosed mentality to an offense and despite the need on the defensive side of the ball, Lewan is a player who Dallas should and will target.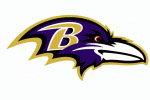 17. Baltimore Ravens
Darqueze Dennard
Cornerback, Michigan State
The Ravens could go anywhere with this pick, but I'm confident that if Dennard is available, he'll be a finalist for this pick. Dennard will add depth to the secondary and help the pass defense immensely – an area where John Harbaugh's team needs big help.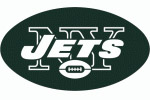 18. New York Jets
O'Dell Beckham Jr.
Wide Receiver, LSU
The more tape I watch on Beckham, the more I am confident that he'll be a first-round pick. The truth is in the tape on both sides – Beckham can play and the Jets need a weapon for Geno Smith. A match made in Heaven?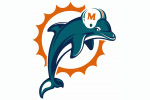 19. Miami Dolphins
C.J Mosley
Linebacker, Alabama
I like what the Dolphins depth chart has right now, but one thing that would help this team is another playmaker in the linebacking corps. Offensive tackle and wide receiver are other areas of need, but passing on Mosley here would be extremely tough.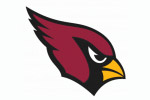 20. Arizona Cardinals
Zack Martin
Offensive Tackle, Notre Dame
Martin will not get past 20 if he falls. The Cardinals need help on the outside and Martin fills that void. He will be able to play guard at the next level, but many believe that Martin will have a sturdy future at tackle.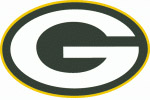 21. Green Bay Packers
Calvin Pryor
Safety, Louisville
The Packers won't be able to even start the 2014 season with just the safeties they have on the depth chart currently. Pryor can start right away at any role needed. This is a win-win. Pryor gets a great home in Green Bay, the Packers get much needed pass-defense help.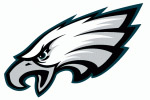 22. Philadelphia Eagles
Marquise Lee
Wide Receiver, USC
Lee has the potential to be a big name at the next level, but concerns about staying healthy will drop him later in the first round. Sure, the Eagles could go with a defensive back here, but there's plenty of depth there in this draft. Lee is a must-draft at 22.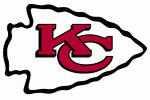 23. Kansas City Chiefs
Kelvin Benjamin
Wide Receiver, Florida State
Alex Smith won't succeed without weapons – having a 6'5″ play-maker like Benjamin would be an incredible value this late in the second round. Benjamin is someone who could reasonably be taken inside the top-20 and the Chiefs shouldn't pass on the Florida State alum if he's there.
24. Cincinnati Bengals
Kony Ealy
Defensive End, Missouri
Another great value selection here… Why wouldn't the Bengals make this pick? There are other premier players on the board, but value+need here = the perfect pick.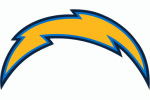 25. San Diego Chargers
Timmy Jernigan
Defensive Tackle, Florida State
This pick shouldn't need much explanation. While Jernigan falling to 25 might not happen come draft day, the Chargers have to capitalize upon this opportunity if it comes up. Defensive tackle is a huge area of need and Jernigan is one of this classes elite prospects.
26. Cleveland Browns (from Indianapolis)
Xavier Su'a-Filo
Guard, UCLA
The Browns have a massive amount of picks this year, so this pick just makes sense. Guard isn't a deep position while wide receiver and defensive prospects are everywhere in this class. The Browns will need to protect their new weapons in 2014. Su'a-Filo does just that.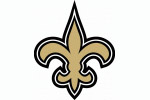 27. New Orleans Saints
Dee Ford
Defensive End, Auburn
Ford had a big 2013 campaign and earned a spot in the first round with his dominant play. New Orleans is a team that could go anywhere, but they can grab a potential 10+ sack guy in Ford here.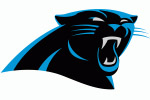 28. Carolina Panthers
Morgan Moses
Tackle, Virginia
Every year somebody sneaks into the first round…This season, don't be shocked if that guy is Moses. I understand that the Panthers need wide-outs, but have you seen the depth chart? Cam Newton needs to stay on his feet, folks.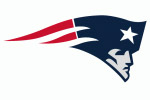 29. New England Patriots
Louis Nix
Defensive Tackle, Notre Dame
I have said it before, I will say it again: Vince Wilfork 2.0. It really is that simple.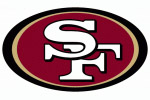 30. San Francisco 49ers
Brandin Cooks
Wide Receiver, Oregon State
Find me a reason why this doesn't make sense. Okay, there might be a few, but Cooks in San Francisco would be a another 2014 match made in Heaven. Cooks has the ability to break every game open, and the 49ers need that threat. Colin Kaepernick will love this one.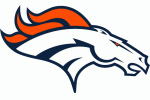 31. Denver Broncos
Jimmy Garoppolo
Quarterback, Eastern Illinois
Surprise! Just check the comments section for the explanation of this pick. I'm sure I'll get more than my fair share of hate.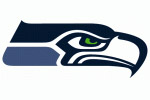 32. Seattle Seahawks
Jarvis Landry
Wide Receiver, LSU
Despite his poor pro day, I think Landry will go very high in this draft. The Seahawks can use some more options for Russell Wilson – don't be surprised if they double up at receiver this year.