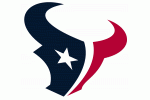 1. Houston Texans: Blake Bortles, QB, Central Florida
The Texans are reportedly going with a QB with this pick, and unless there's an upset between now and May, it looks like this pick will be Bortles. The recent trade of Matt Schaub to the Raiders seems to indicate the Texans are ready for their QB of the future and Bortles is the hot name as of now.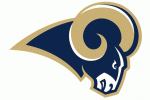 2. St. Louis Rams (from Washington): Sammy Watkins, WR, Clemson
The Rams will likely have some trade offers for this pick, especially if the Texans pass on Khalil Mack or Jadeveon Clowney. If they stay put, Watkins is a smart choice. He adds another dimension to the St. Louis offense.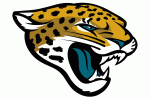 3. Jacksonville Jaguars: Khalil Mack, LB, Buffalo
The Jaguars have significantly beefed up their defensive front in free agency, and that's why they go with Mack here. Mack can play linebacker or end and give the Jaguars an enviable defensive pass rush weapon.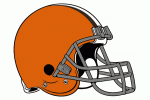 4. Cleveland Browns: Greg Robinson, OT, Auburn
The Browns pass on the available QBs to take a more talented overall prospect in Greg Robinson, who would help give them some of the best bookend tackles in the NFL potentially.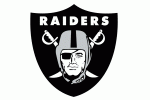 5. Oakland Raiders: Johnny Manziel, QB, Texas A&M
The Raiders have made some highly questionable moves this offseason, including a recent trade for Matt Schaub, the former Texans QB. Schaub will be the Raiders' QB for 2014 but if he starts to flop they need a fallback plan, and they need a future solution. Manziel could be that guy for the Raiders.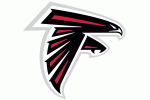 6. Atlanta Falcons: Jadeveon Clowney, DE, South Carolina
I could see the Falcons trading up a few spots to make this pick, because there's no guarantee Clowney gets past pick #3, but if he were to fall to them they would likely jump for joy. He fills their biggest need in the pass rush department.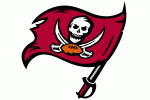 7. Tampa Bay Buccaneers: Teddy Bridgewater, QB, Louisville
The Bucs signed Josh McCown, and I don't think that Mike Glennon is viewed by the new regime as the QB of the future. If they go into the draft with that as their belief, they need to snatch up a QB early on. Bridgewater is arguably the top QB prospect in this draft, so getting him here is seemingly good value.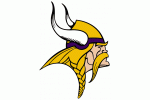 8. Minnesota Vikings: Mike Evans, WR, Texas A&M
The Vikings just drafted Cordarrelle Patterson, but I don't think they are done adding playmakers to their offense. With Greg Jennings also out there, adding Evans to a group that includes Adrian Peterson and Kyle Rudolph would give the Vikings an enviable set of young skill players.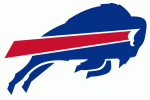 9. Buffalo Bills: Jake Matthews, OT, Texas A&M
Matthews could push to be the starting left tackle in Buffalo and move Cordy Glenn to the right side, or he could be a dominant right tackle. This would be a great pick.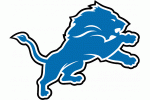 10. Detroit Lions: Taylor Lewan, OT, Michigan
Lewan could push Riley Reiff over to the right tackle position, or he could simply step in and start there himself. I think the Lions need an upgrade at tackle in a bad way.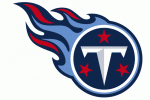 11. Tennessee Titans: Anthony Barr, LB, UCLA
Moving to a 3-4 defense, the Titans need some more edge rushers. Barr has been one of the best in the country at doing just that over the last two seasons.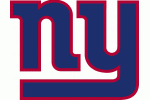 12. New York Giants: Louis Nix III, DT, Notre Dame
Nix is an extremely athletic nose tackle who has great size and quickness, and could beef up a Giants defensive line that lost a huge piece (literally) when Linval Joseph bolted for Minnesota.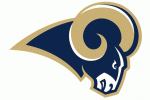 13. St. Louis Rams: Justin Gilbert, CB, Oklahoma State
The Rams come away from this first round with a playmaker on offense (Sammy Watkins) and a big time playmaker on defense and special teams in Justin Gilbert. Getting the best WR and CB out of this draft would be a nice haul for the Rams.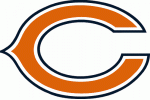 14. Chicago Bears: Aaron Donald, DT, Pittsburgh
Aaron Donald is as quick as they come from the defensive tackle position, and would give the Bears a powerful weapon up front to add to some of their other new toys defensively.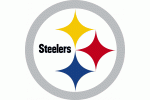 15. Pittsburgh Steelers: Marqise Lee, WR, USC
The Steelers have lost Mike Wallace and Emmanuel Sanders in the last couple of seasons, and with Antonio Brown and Markus Wheaton now the featured targets, adding Marqise Lee would give the Steelers an additional weapon in the passing game as well as the return game.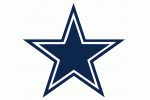 16. Dallas Cowboys: Ha Ha Clinton-Dix, S, Alabama
The Cowboys need to take the top defensive player available, which in this case is Ha Ha Clinton-Dix. The problem is, Jerry Jones doesn't usually have the same board as most draft analysts.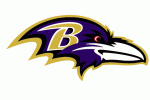 17. Baltimore Ravens: Brandin Cooks, WR, Oregon State
The Ravens need a true #2 receiver of the future and Cooks can provide that. He has excellent speed, burst, and reliable hands. He would do well learning from Steve Smith.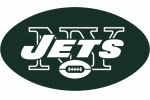 18. New York Jets: Eric Ebron, TE, North Carolina
The Jets need to find a big time offensive playmaker with this pick, and Ebron has that potential. He has great speed from the TE spot and can be a versatile weapon for them.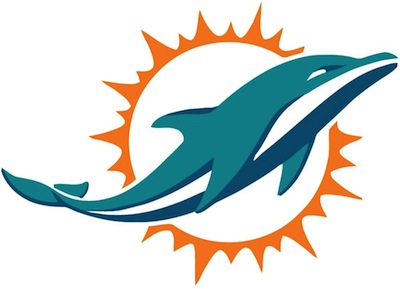 19. Miami Dolphins: Zack Martin, OT, Notre Dame
Martin could start for the Dolphins year one as a right tackle or guard, and with the departing of Richie Incognito and Jonathan Martin, they certainly need to look for some upgrades.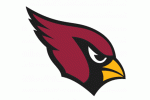 20. Arizona Cardinals: Calvin Pryor, S, Louisville
It's hard to pinpoint the Cardinals' top need, but with the secondary they are putting together, why not add another huge piece to it? Pryor is considered by some the top safety in the draft, and adding him to a group that includes Tyrann Mathieu, Patrick Peterson, and Antonio Cromartie is an exciting prospect.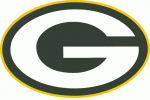 21. Green Bay Packers: Timmy Jernigan, DT, Florida State
The Packers need to add some punch to their defensive line, and Jernigan has some versatility in that regard. I think this would be as teal getting him at this point in the 1st round.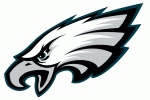 22. Philadelphia Eagles: Darqueze Dennard, CB, Michigan State
Dennard has fallen in this mock a bit, but he could go as high as the top 10 in the draft so the Eagles would love to snatch him up here. The Eagles had one of the league's worst pass defenses last season.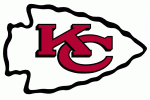 23. Kansas City Chiefs: Odell Beckham Jr, WR, LSU
Dynamic playmaker with strong hands who would add a ton of speed to the Chiefs' offense. This would be a great pickup for them.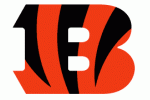 24. Cincinnati Bengals: Jason Verrett, CB, TCU
Physical cornerback who doesn't have great size but can lock down opposing receivers at times. Has a chance to be a lock-down nickel corner if they choose to use him in that role.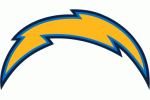 25. San Diego Chargers: Kyle Fuller, CB, Virginia Tech
Fuller is a guy that a lot of people are growing very fond of. He's got all the measurables you look for at the position, and a very high ceiling.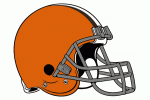 26. Cleveland Browns (from Indianapolis): Derek Carr, QB, Fresno State
The Browns fortified their offensive line with their first pick, and here they get the QB they reportedly like the best. Carr has the strongest arm in the draft potentially and would love slinging the ball deep to the likes of Josh Gordon and Jordan Cameron.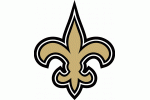 27. New Orleans Saints: Kony Ealy, DE/LB, Missouri
Big, athletic defensive end prospect could play down for the Saints or could potentially play some outside linebacker in Rob Ryan's scheme.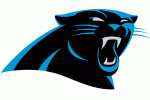 28. Carolina Panthers: Kelvin Benjamin, WR, Florida State
The Panthers are desperate at receiver, and that's what this pick reflects. Benjamin might be better value in the second round but Carolina can't wait that long.
29. New England Patriots: Ra'Shede Hageman, DL, Minnesota
The Patriots shored up their secondary with the additions of Darrelle Revis and Brandon Browner, and now they need to upgrade the defensive line. Hageman has great value at this point and is a guy they could move around the line.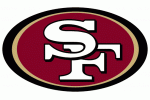 30. San Francisco 49ers: Stephon Tuitt, DE, Notre Dame
Tuitt is a prospect that I think could really fit well on the 49ers' defensive front. It's not their most pressing need but he's an athletic big man who can upgrade their pass rush up front.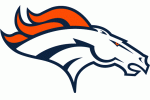 31. Denver Broncos: C.J. Mosley, ILB, Alabama
Some might consider this the most ideal scenario for the Broncos in the draft, getting a guy in C.J. Mosley that was once thought to be a lock for the top 10 picks. If Mosley falls here, it would fill arguably the Broncos' top need and give them the best player at the ILB position in the whole draft.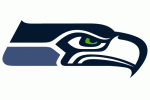 32. Seattle Seahawks: Dee Ford, DE, Auburn
The Seahawks continue to add speed and pass rush ability to their already talented defense. Dee Ford had a huge week at the Senior Bowl cementing his first round status.
Tags: 2014 Nfl Mock Draft Arizona Cardinals Atlanta Falcons Baltimore Ravens Buffalo Bills Carolina Panthers Chicago Bears Cincinnati Bengals Cleveland Browns Dallas Cowboys Denver Broncos Detroit Lions Draft Green Bay Packers Houston Texans Indianapolis Colts Jacksonville Jaguars Kansas City Chiefs Miami Dolphins Minnesota Vikings New England Patriots New Orleans Saints New York Giants New York Jets NFL NFL Draft NFL Mock Draft Oakland Raiders Philadelphia Eagles Pittsburgh Steelers San Diego Chargers San Francisco 49ers Seattle Seahawks St. Louis Rams Tampa Bay Buccaneers Tennessee Titans Washington Redskins