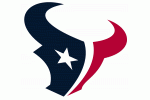 2014 NFL Mock Draft version 2.0.
1. Houston Texans
Blake Bortles
Quarterback, UCF
Bill O'Brien knows how to deal with pro-style quarterbacks like Bortles. I don't think Johnny Manziel is the pick here and it should come down to Bortles and Teddy Bridgewater.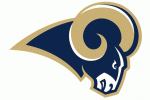 2. St. Louis Rams (from Washington)
Jadeveon Clowney
Defensive Playmaker, South Carolina
How does a team pass up on a guy like this that comes around once every 15 years? Clowney is a freaky athlete, and it would be a shame to see St. Louis trade out of picking a franchise-changing defensive superstar like the South Carolina pass-rusher.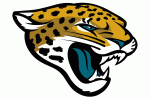 3. Jacksonville Jaguars
Johnny Manziel
Quarterback, Texas A&M
What does a team need to do in order to get their franchise moving again? Drafting Johnny Manziel might just be the answer. If the front office wants to sell tickets, they'll need someone other than Blaine Gabbert under center.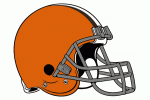 4. Cleveland Browns
Teddy Bridgewater
Quarterback, Louisville
Should Bridgewater fall to Cleveland, it should be considered the steal of the draft. He might become the best signal-caller to come out of this class – something that could help the current laughing-stock of the league.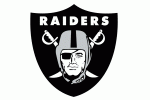 5. Oakland Raiders
Sammy Watkins
Wide Receiver, Clemson
Does it make sense for the Raiders to pass on Watkins? They can't take a quarterback here, and I'm still not sold that Terrelle Pryor isn't the guy. Watkins is a game-changer. When's the last time that Oakland has had one of those?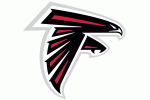 6. Atlanta Falcons
Greg Robinson
Tackle, Auburn
The Falcons were a mess in 2013; this year's team will improve, but they need stability up front. The more I watch Robinson's tape, it just makes sense that he's the first offensive lineman taken.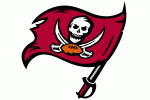 7. Tampa Bay Buccaneers
Jake Matthews
Tackle, Texas A&M
This isn't a sexy pick, but Tampa Bay is going to be much improved in 2014 regardless. Mike Glennon needs to stay upright to compliment Doug Martin, a back that should be considered one of the league's best. Matthews is just what the doctor ordered for Lovie Smith and Co.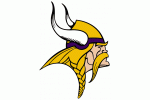 8. Minnesota Vikings
Derek Carr
Quarterback, Fresno State
This is a pick that I hate to make, but what else is the team supposed to do? Yes, this could be Christian Ponder 2.0, but do the Vikings really have another option?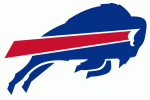 9. Buffalo Bills
Khalil Mack
Outside Linebacker, Buffalo
The good news: Mack doesn't have to travel too far to play for his NFL team.
The better news: The Bills get a player that might end up having a pro-bowl season…multiple times.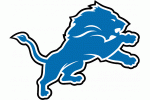 10. Detroit Lions
Darqueze Dennard
Cornerback, Michigan State
The Lions desperately need help in the secondary. The top three corners are very close, but Dennard looked just a bit better on film than his opponents. This is a pick that should work out well for both sides.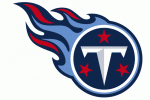 11. Tennessee Titans
Anthony Barr
Outside Linebacker, UCLA
At 11, Barr might be a steal. The Titans need some help here and the UCLA linebacker might be the best option. An offensive tackle might be a good choice here, but Barr has the potential to be great.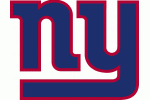 12. New York Giants
Taylor Lewan
Offensive Tackle, Michigan
Eli Manning needs to stay upright, and Lewan would be the answer if he's here. Lewan falling to the Giants is presumably the team's biggest dream at this point. Help is needed on the O-Line, and the former Michigan Wolverine can help.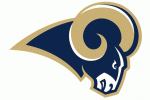 13. St. Louis Rams
Mike Evans
Wide Receiver, Texas A&M
Sam Bradford could use a huge (literally) weapon like Evans. The St. Louis offense needs a jump-start and aside from Sammy Watkins, Evans is the best option in the first round. Clowney and Evans in the same year? Not a bad draft…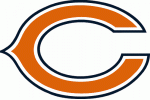 14. Chicago Bears
HaSean Clinton-Dix
Safety, Alabama
"HELP WANTED: A Safety….please." That is almost certainly what the Chicago Bears would put in their team newspaper. Clinton-Dix plays Chicago Bears football; he'd fit in right away on a defense that needs help re-establishing itself to old form.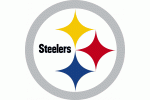 15. Pittsburgh Steelers
Justin Gilbert
Cornerback, Oklahoma State
The Steeler defense just isn't the same. Like the Bears, there is improvement needed in the secondary. The Steelers can start their off-season renovation by adding a young playmaker like Gilbert.
16 Dallas Cowboys
Louis Nix
Defensive Tackle, Notre Dame
Nix reminds me of a young Vince Wilfork. The Cowboys can score points, but the defense in 2013 was essentially invisible. Nix can be a player that anchors the line and make division rivals like LeSean McCoy and Alfred Morris think twice about running up the middle.
NOTE: Apologies for the issues with the Cowboys logo.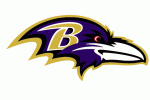 17 Baltimore Ravens
Eric Ebron
Tight End, North Carolina
The Ravens just re-signed Dennis Pitta, but adding another elite playmaker like Ebron isn't out of the realm of possibility. Joe Flacco needs help around him, and Ebron might be the guy to put the Ravens offense over the top in 2014.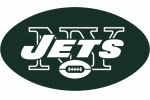 18. New York Jets
Marquise Lee
Wide Receiver, USC
Mark Sanchez…um…Tim…rather…Geno…
I don't know what's going on with the Jets right now, but adding another weapon in the receiving corps only makes sense. If he can stay healthy, Lee can be an immediate impact for an offense that has been dismal.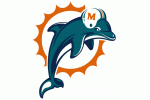 19. Miami Dolphins
Zach Martin
Tackle, Notre Dame
Ryan Tannehill couldn't stay on his feet last year and the Miami running game under-performed compared to pre-season expectations. Martin can play either tackle or guard and has experience playing against top-notch teams.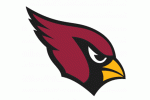 20. Arizona Cardinals
C.J Mosley
Linebacker, Alabama
This might not be what the Cardinals are thinking about right now, but how could they pass if Mosley falls into their lap here? Could you imagine how scary that defense would be adding this guy?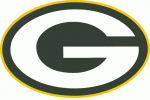 21. Green Bay Packers
Rashede Hageman
Defensive Lineman, Minnesota
When I watch Hageman's tape, I find it hard to keep him outside of the top-20. He will be a force right away, causing havoc in the pass and run game. Green Bay's defense could use an athlete like Hageman on their squad.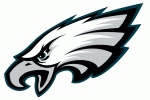 22. Philadelphia Eagles
Calvin Pryor
Safety, Louisville
Make no mistake about it – the Eagles can't do anything else if they don't sure up their secondary. It says a lot when Cary Williams is looked upon as the most elite player in the defensive backfield. Pryor is a guy that has the potential to play either safety role in the NFL.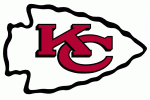 23. Kansas City Chiefs
Kelvin Benjamin
Wide Receiver, Florida State
Is this not the perfect fit? Benjamin might need a year to perfect his game, but once he does, the sky is the limit! The Kansas City offense needs one more elite weapon…enter Kelvin Benjamin.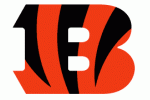 24. Cincinnati Bengals
Kony Ealy
Defensive End, Missouri
Cincinnati could go in any direction here, but it might end up being the "best player available" approach if the chips don't fall perfectly. Ealy deserves to be a first-rounder, it's just unclear where he'll really fit in.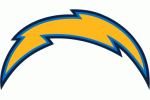 25. San Diego Chargers
Jason Verrett
Cornerback, TCU
The Chargers shouldn't address any other need before they look at the secondary. The next few years will need to have a solid base in the secondary – Verrett can be the staple of this defensive backfield.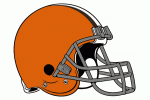 26. Cleveland Browns (from Indianapolis)
O'Dell Beckham Jr.
Wide Receiver, LSU
If the Browns are able to make this pick, you'll be hearing a lot of "Bridgewater to Beckham" in the near future. With these two picks alone, Cleveland might come out the early winners of the 2014 off-season.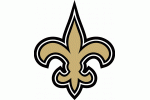 27. New Orleans Saints
Jarvis Landry
Wide Receiver, LSU
Landry comes in just behind his former teammate in this mock draft. The Saints could go a variety of ways with the 28th pick, but selecting a receiver seems to be the right move. Drew Brees could use another young weapon in his receiving corps. Landry's skills would help the offense tremendously.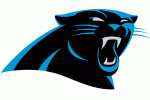 28. Carolina Panthers
Cyrus Kouandijo
Tackle, Alabama
Cam Newton is the future of this franchise and Carolina has to find a way to keep him on his feet. Although he had a very poor performance at the NFL Combine, Kouandijo still projects to be a starter at the next level.
29. New England Patriots
Timmy Jernigan
Defensive Tackle, Florida State
Here's a tough selection. This time in the first round is often risk-taking time, and taking Jernigan would definitely be risky. The Patriots need one more spark on the defensive side of the ball. Might Jernigan be that fit?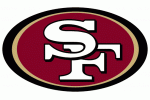 30. San Francisco 49ers
Brandin Cooks
Wide Receiver, Oregon State
Cooks might not have a first-round grade in my rankings, but he surely is an interesting prospect. He has wheels and the ability to make big plays in the NFL. Couldn't Colin Kaepernick use another option in an already impressive offense?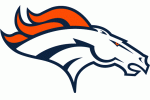 31. Denver Broncos
Dee Ford
Defensive End, Auburn
Watch the film… it doesn't lie! Ford might have became a household name in just the past year, but he has the best knee-bend of any outside rusher in this class. He could be Denver's ultimate replacement for Elvis Dumervil.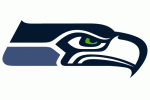 32. Seattle Seahawks
Xavier Su'a-Filo
Guard, UCLA
The Super Bowl champions grab a champion offensive lineman. This team doesn't need much, but Su'a-Filo would add much-needed stability to the interior of the offensive line.