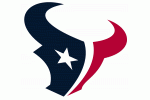 1. Houston Texans — Jadeveon Clowney, DE, South Carolina
The Texans are in need of a QB, but with the questions rising of whether or not any of them are worthy of a number one selection, I think adding Clowney is a huge move for them. He's undoubtedly the best player in the draft, in my opinion, and the Texans could look to other QB options at least for another year. They won't be able to get a guy like Clowney again.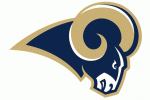 2. St. Louis Rams (from Washington) — Greg Robinson, OT, Auburn
After the athleticism he showed at the Combine, combined with his potential and size–not to mention the Rams' need–Robinson seems like an ideal fit to be their new left tackle, or right tackle depending on the status of Jake Long.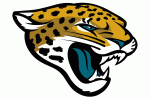 3. Jacksonville Jaguars — Blake Bortles, QB, UCF
The Jaguars get the QB people are touting as the next Ben Roethlisberger, and he doesn't have to go too far away from UCF. Bortles is an intriguing player and the Jaguars obviously need a QB of the future.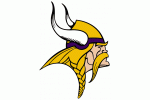 4. Minnesota Vikings — Teddy Bridgewater, QB, Louisville
**TRADE** The Vikings did a lot of wheeling and dealing last year, and I don't think they are done yet. Rick Spielman's butt is on the line, and he's not going to let Christian Ponder put him out of a job. At least trading up and making a move for Bridgewater would symbolize a future for the Vikings.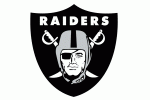 5. Oakland Raiders — Johnny Manziel, QB, Texas A&M
The Raiders reportedly liked what they saw from Manziel. I personally feel like he has the highest ceiling of any QB in the draft but there are obvious risks. Putting him in Oakland is a questionable move but the Raiders need to take action to fix their QB spot.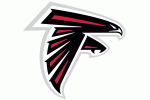 6. Atlanta Falcons — Khalil Mack, DE/LB, Buffalo
Behind Clowney, there may not be a better defensive player in the draft. Some people even think he's worthy of the number one pick. Mack is a pass rusher, and a really productive one at that. The Falcons' defense would be immediately upgraded.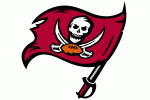 7. Tampa Bay Buccaneers — Jake Matthews, OT, Texas A&M
This mock pick is assuming the Bucs release Donald Penn, but if they don't I could also see them going with a WR here, or the best pass rusher. They could be in the market to trade up for Khalil Mack or Jadeveon Clowney. The Bucs get Jake Matthews, a guy who should be a starter at left tackle for a long, long time in the NFL.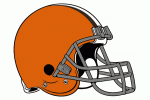 8. Cleveland Browns — Mike Evans, WR, Texas A&M
**TRADE** In the trade down with the Vikings, the Browns get a big receiver in Mike Evans to complement Josh Gordon. That would give them two of the best young playmakers at the WR position in the league. They just need someone to get them the ball.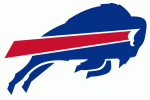 9. Buffalo Bills — Taylor Lewan, OT, Michigan
Physically, Lewan is extremely impressive. He would be an immediate upgrade on the offensive line for the Bills and help protect E.J. Manuel, and if they can do that, they have plenty of speed and playmaking ability to get the ball to.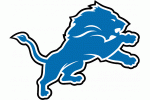 10. Detroit Lions — Sammy Watkins, WR, Clemson
Pairing Sammy Watkins with Calvin Johnson seems like a luxury, but if Calvin goes down the Lions have really struggled. Getting an explosive playmaker like Watkins is a steal for Detroit.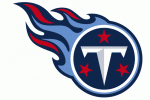 11. Tennessee Titans — Anthony Barr, LB, UCLA
The Titans upgrade their pass rush and LB position with the addition of Anthony Barr, who can be moved all over the formation. He was extremely productive in two years on defense at UCLA.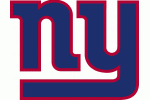 12. New York Giants — Justin Gilbert, CB, Oklahoma State
Gilbert is an impressive athlete with great size who has a ton of potential at the next level. He's got some work to do on his technique, but he is a playmaker with size and speed, and also gives added value in the return game.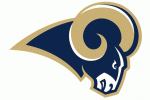 13. St. Louis Rams — Darqueze Dennard, CB, Michigan State
The Rams have the pass rush, now they need to upgrade in the secondary a bit. They already have some nice young pieces but Cortland Finnegan's play has significantly dropped off. Dennard was arguably the best player on the best defense in college football last year.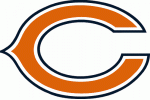 14. Chicago Bears — Aaron Donald, DT, Pittsburgh
Aaron Donald isn't a mammoth in terms of size, but he's the best athlete of any defensive lineman in this draft, potentially even including Jadeveon Clowney. His speed, strength, quickness, and production are attractive to the Bears, and this is a great pick.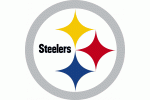 15. Pittsburgh Steelers — Louis Nix, DT, Notre Dame
Nix is a space eater, but he's also quick off the ball and can apply pressure from the nose tackle position. This seems like a perfect fit.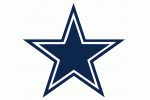 16. Dallas Cowboys — Timmy Jernigan, DT, Florida State
The run on DTs continues with the Cowboys taking Jernigan, a guy who can do it all from the defensive interior. He is still developing, but he has a ton of potential and could wind up being a dominant defender in the near future.