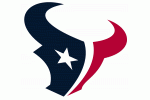 1. Houston Texans: Johnny Manziel, QB, Texas A&M
I think this is a great situation for the Texans. They get a Texas superstar to be their new quarterback, and a guy who has probably a higher ceiling than anyone in the draft. It's a risk this team has to take, though I think the idea of Jadeveon Clowney paired with J.J. Watt really intrigues as well.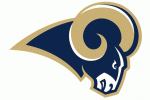 2. St. Louis Rams: Greg Robinson, OT, Auburn
The Rams need an offensive tackle and Robinson may have the most potential of anyone at that position in this year's draft. He's a mauler in the running game and still developing. I think he'd be a great pickup for St. Louis.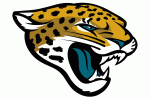 3. Jacksonville Jaguars: Blake Bortles, QB, UCF
The Jaguars get a local kid to be their QB of the future, a guy who has been compared to Ben Roethlisberger and a poor man's Andrw Luck. Bortles is a clutch QB with the ability to make every throw and play in a versatile offense. The Jaguars would do well here if this were the pick.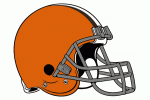 4. Cleveland Browns: Teddy Bridgewater, QB, Louisville
It would be hard to fault the Browns here for making this pick. Despite the size questions surrounding Bridgewater, many feel like he is the top QB in this class and that's an opportunity the Browns can't pass up on.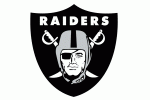 5. Oakland Raiders: Jadeveon Clowney, DE, South Carolina
The Raiders need a QB, but Clowney is too good to pass up on, especially with the top 3 quarterbacks off the board. I don't think anyone would fault them for making this pick.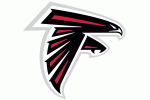 6. Atlanta Falcons: Khalil Mack, LB, Buffalo
The Falcons need to add some burst to their pass rush, and Mack would certainly do that. I love that he can play in a variety of defensive looks and move around. He could be a dangerous weapon for their D.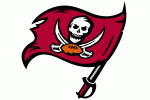 7. Tampa Bay Buccaneers: Sammy Watkins, WR, Clemson
The Bucs need a pass rusher but I love the idea of adding more explosiveness to their offense here. Watkins would give them a major playmaking dimension and a guy who can hit home runs along with Vincent Jackson.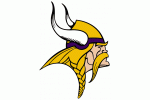 8. Minnesota Vikings: Derek Carr, QB, Fresno State
The Vikings are kind of backed into a corner with this pick, but if the new regime wants to get a new quarterback in the building, they won't be able to wait until round two to get a guy as good as Carr, most likely. Carr has a really strong arm and reminds me of a young Jay Cutler.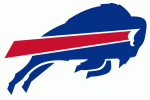 9. Buffalo Bills: Jake Matthews, OT, Texas A&M
This is a great value here for the Bills, getting arguably the top offensive tackle in the draft at number 9 overall. Matthews would be an instant upgrade at tackle for them.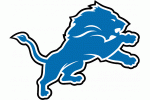 10. Detroit Lions: Mike Evans, WR, Texas A&M
Getting a big time playmaker alongside Calvin Johnson would be huge for Detroit, even though fans might cringe at the thought of another first round receiver.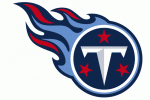 11. Tennessee Titans: Anthony Barr, LB, UCLA
Barr makes plays behind the line of scrimmage. Period. I could see the Titans going OT here as well, but Barr is the best player available.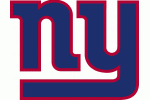 12. New York Giants: Taylor Lewan, OT, Michigan
The best tackle on the board goes to the Giants. I think pretty much everyone is on board with that pre-draft theory. It's hard to argue after what we saw this past year.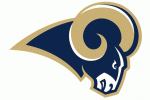 13. St. Louis Rams: Marqise Lee, WR, USC
Not everyone is on board with the Rams using another high pick on a receiver, and for good reason. Marqise Lee adds another big play threat that could help give this Rams offense another dimension.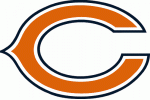 14. Chicago Bears: Timmy Jernigan, DT, Florida State
The Bears need to rebuild the defense from the inside out, and Jernigan was arguably the best defensive player on the best team in college football this season.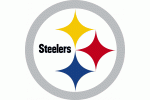 15. Pittsburgh Steelers: Louis Nix III, DT, Notre Dame
Nix is a pure scheme fit for the Steelers and a mauler at the nose tackle position. He'd help give the Pittsburgh D back some edge.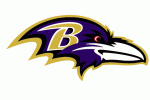 16. Baltimore Ravens: C.J. Mosley, LB, Alabama
It's no secret Ozzie Newsome likes Alabama players, and Mosley fits the bill there as well as a need at LB if Daryl Smith leaves.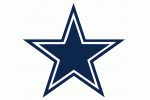 17. Dallas Cowboys: Kony Ealy, DE, Missouri
Ealy will help give the Cowboys some teeth up front on defense. He's got great size and the potential to be a dominant player at the next level.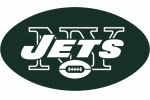 18. New York Jets: Eric Ebron, TE, North Carolina
The Jets need playmakers offensively, and Ebron is one of the best tight ends in the draft. He has the ability to play both TE and WR, and I think this would be a huge pickup for them.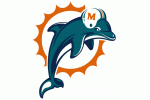 19. Miami Dolphins: Zack Martin, OT, Notre Dame
The Dolphins' OT situation is a bit of a mess, but getting a guy like Zack Martin would help. He's a rock solid, day one starter.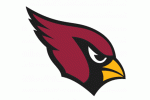 20. Arizona Cardinals: Cyrus Kouandjio, OT, Alabama
The Cardinals continue to upgrade their offensive line as they seek a playoff berth. This is a team right on the cusp of competing in the NFC West. They are a lot better than people think, and adding a guy like Kouandjio could help them take a huge leap this season.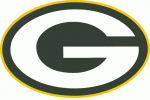 21. Green Bay Packers: Ra'Shede Hageman, DT, Minnesota
Versatile defender with a huge ceiling, Hageman is a guy that fits well with the Packers' defensive scheme and would be a day one starter.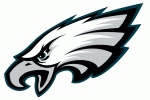 22. Philadelphia Eagles: Odell Beckham Jr., WR, LSU
If the Eagles lose both Riley Cooper and Jeremy Maclin, some reinforcements will be needed at the wide receiver position. I like Beckham because he seems to fit what Chip Kelly likes to do offensively, and he also brings toughness to the table.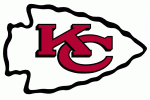 23. Kansas City Chiefs: Ha Ha Clinton-Dix, S, Alabama
The Chiefs could go WR here as well, but I think Clinton Dix might be too tough to pass up. He's a playmaker at the safety position and would upgrade an area that is already a strength for Kansas City.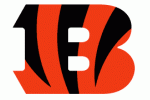 24. Cincinnati Bengals: Darqueze Dennard, CB, Michigan State
The Bengals get young at CB with this pick, getting one of the best players on the country's best defense. I think this would be a great fit.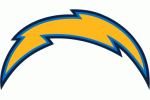 25. San Diego Chargers: Calvin Pryor, S, Louisville
The Chargers have one of the best safeties in the league in Eric Weddle, and with this pick, he has a partner in crime. Pryor is a prospect that a lot of people are really high on right now.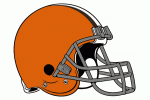 26. Cleveland Browns (from Indianapolis): Kelvin Benjamin, WR, Florida State
After adding Teddy Bridgewater, the Browns get a big receiver to add to the offensive arsenal. You start to look at how this team is being built, and you get guys like Bridgewater, Benjamin, Josh Gordon, Jordan Cameron, and that defense? The Browns could be a sleeper team if rookies can perform well.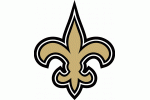 27. New Orleans Saints: Antonio Richardson, OT, Tennessee
The Saints take a bit of a risk here, but get a good looking prospect in 'Tiny' Richardson. He's absolutely massive, athletic, and powerful, but he needs to work on his discipline and not being over-aggressive.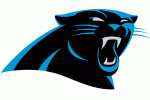 28. Carolina Panthers: Brandin Cooks, WR, Oregon State
Small but tough, sure-handed receiver who would give the Panthers a much needed playmaker on the outside who can also work the slot.
29. New England Patriots: Jace Amaro, TE, Texas Tech
The TE position is huge for New England, so getting a guy like Jace Amaro would be big because he can help add that dimension back to the offense that was lacking with Aaron Hernandez's situation this past year.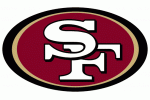 30. San Francisco 49ers: Justin Gilbert, CB, Oklahoma State
San Francisco continues getting young playmakers for the secondary snagging Justin Gilbert, a guy who can also help in the return game.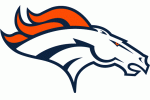 31. Denver Broncos: Dee Ford, DE, Auburn
The Broncos give their front seven an infusion of pass rush and toughness with this year's Senior Bowl darling. Ford would be a big time pickup for Denver's D.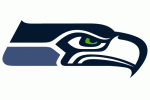 32. Seattle Seahawks: Allen Robinson, WR, Penn State
The Seahawks need to add a big receiver, even though it's not critical. Having the threat of a big, downfield target and another red zone option will make this team even more dangerous.
Tags: 2014 Nfl Draft 2014 Nfl Mock Draft Arizona Cardinals Atlanta Falcons Baltimore Ravens Buffalo Bills Carolina Panthers Chicago Bears Cincinnati Bengals Cleveland Browns Dallas Cowboys Denver Broncos Detroit Lions Draft Green Bay Packers Houston Texans Indianapolis Colts Jacksonville Jaguars Kansas City Chiefs Miami Dolphins Minnesota Vikings New England Patriots New Orleans Saints New York Giants New York Jets NFL NFL Draft NFL Mock Draft Oakland Raiders Philadelphia Eagles Pittsburgh Steelers San Diego Chargers San Francisco 49ers Seattle Seahawks St. Louis Rams Tampa Bay Buccaneers Tennessee Titans Washington Redskins