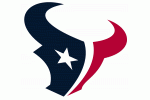 1. Houston Texans
Blake Bortles
Quarterback, UCF
Is this the best pick that Houston could make? Probably not. However, Bill O'Brien loves his prototypical passers, and Johnny Manziel isn't quite that. With the buzz Bortles is getting with popular scouts, he should be able to leapfrog Teddy Bridgewater with strong individual workouts.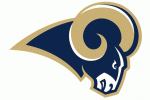 2. St. Louis Rams (from Washington)
Jadeveon Clowney
Defensive End, South Carolina
This just makes sense. You have to take the best player available if you're the Rams. They are set with Sam Bradford at quarterback and with a very deep prospect list this year, they can't pass on a franchise-changer like Clowney. He won't be double-teamed every play with the rest of the St. Louis D-line playing at a high level.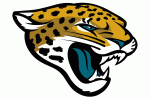 3. Jacksonville Jaguars
Johnny Manziel
Quarterback, Texas A&M
Here's another pick that just makes sense. This team needs to sell tickets and Manziel is their guy. Would Bridgewater be the safer selection? Absolutely! But he won't sell tickets and excite the fans. Manziel is certainly a high-risk, high-reward player, but he could work with Gus Bradley and Co.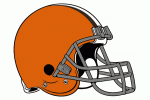 4. Cleveland Browns
Teddy Bridgewater
Quarterback, Louisville
The Browns might end up with the best quarterback in this class, even with two QB-hungry teams ahead of them. Brandon Weeden was never the answer; Bridgewater is just what the doctor ordered. Josh Gordon will be a deadly weapon with a young, big-armed quarterback like Bridgewater under center. Playoffs, anybody?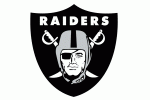 5. Oakland Raiders
Sammy Watkins
Wide Receiver, Clemson
Could the Raiders go bold and draft an under-the-radar quarterback here? Sure, but it wouldn't be wise. Nobody is going to thrive with Rod Streater, Denarius Moore, and Jacoby Ford at receiver. Sammy Watkins will bring life to an offense that needs a spark in the pass game, no matter the quarterback.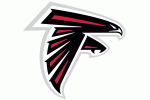 6. Atlanta Falcons
Jake Matthews
Tackle, Texas A&M
Greg Robinson will make a run at the top tackle spot, but Matthews should stay at the top of the list. It's pretty simple here… Atlanta must improve here to protect Matt Ryan and improve the run game. Matthews is the safe pick that will pay off down the road.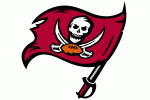 7. Tampa Bay Buccaneers
Greg Robinson
Tackle, Auburn
There's always a surprise pick of the draft and this might be it. The Buccaneers need help on defense, and they need another weapon for Mike Glennon. However, if Glennon doesn't stay protected, their draft will mean nothing. Robinson should make an impact and I believe Tampa Bay will take him if he's on the board.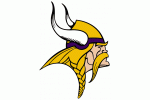 8. Minnesota Vikings
Derek Carr
Quarterback, Fresno State
The Vikings have a lot of needs, but quarterback is at the top of the list. Carr was able to raise his draft stock in 2013 and should be looked at as a top-10 selection. After Carr, this class gets very weak at quarterback. Minnesota needs a signal-caller and Carr might be their guy. If not, they're taking a risk that isn't worth taking.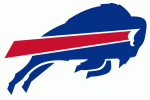 9. Buffalo Bills
Khalil Mack
Outside Linebacker, Buffalo
Here's another one that just makes sense. The elite edge-rusher stays at home and helps the Bills defense improve in 2014…why not?
I'm a big believer that Mack will do big things in the NFL. His athleticism and ability to simply play football at a high level makes him my favorite defensive player in this class. Selecting Mack is a wise decision for the Buffalo brass.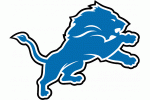 10. Detroit Lions
C.J Mosley
Linebacker, Alabama
Detroit could go anywhere with this one. This team has a lot of needs, but none of them are glaring. The linebackers on this team aren't elite, so adding a weapon like Mosley would be smart. Mike Evans and Darqueze Dennard would both be interesting picks here as well.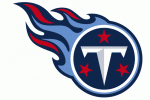 11. Tennessee Titans
Hasean Clinton-Dix
Safety, Alabama
If the Titans lose Bernard Pollard to free-agency, which is very possible, they'll have a huge hole. Their secondary may need to improve after free agency, and Clinton-Dix will be a player that can help in pass and run defense. I'm a fan of Clinton Dix's aggressive play and think that he will be a big play-maker in the NFL.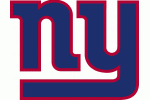 12. New York Giants
Taylor Lewan
Tackle, Michigan
As I continue this mock draft, I keep finding myself saying, "This just makes sense." Drafting Lewan does make sense for an offensive line that needs to protect Eli Manning. The Giant defense needs work and there will be many attractive options here, but if this team can't protect their quarterback, they're in big trouble.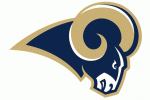 13. St. Louis Rams
Mike Evans
Wide Receiver, Texas A&M
Here's a pick that could go either way. The Rams do need help at safety and offensive line, but Sam Bradford needs another weapon to throw to. Tavon Austin and Mike Evans would complement each other perfectly, possibly assembling one of the best young WR duos in the league.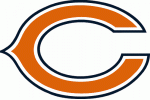 14. Chicago Bears
Darqueze Dennard
Cornerback, Michigan State
The Bears desperately need help in their secondary. They could go safety, but Clinton-Dix, the top guy at that spot is gone in this edition. Dennard played hard throughout his career at Michigan State and should be a top-15 selection. The fact that he may fall this far should excite the Chicago fan-base.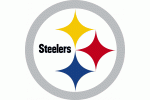 15. Pittsburgh Steelers
Marquise Lee
Wide Receiver, USC
To me, this is a no-brainer. Lee has had his injury problems, but I think he'll translate well to the big stage. The Steelers' window is closing in the Roethlisberger-era. Mike Tomlin's team needs someone like Lee who can consistently play at a high level.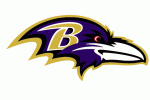 16. Baltimore Ravens
Eric Ebron
Tight End, North Carolina
Gary Kubiak's offense will need a wide receiver to compliment Torrey Smith, but Ebron has to be the pick here if he's available. Ebron will produce more highlight-reel plays than any other tight end in this class. With a player like Ebron who you can line up in the slot, the possibilities for big plays are endless.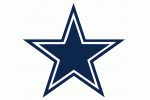 17. Dallas Cowboys
Dee Ford
Defensive End, Auburn
This might be a surprise pick, but here's why I made it: I love talking to fans while I construct my mock drafts. Let's be honest, the devoted fans know the minor details of their team better than I do – I admit that. Dee Ford is a player that I really like and the fans I talked to would be "all in" on Ford going here. Call me crazy, but I think Ford makes it into the top-20 come draft day.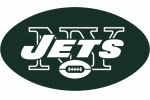 18. New York Jets
Jace Amaro
Tight End, Texas Tech
I'm hesitant to give Amaro to the Jets, but in the end, I think it will be the best option if the three WR's and Ebron is gone. New York could go Guard, but there's no interior lineman that deserves to be drafted inside of the top-20. Amaro plays a very aggressive game and could be the next "new-era NFL Tight End".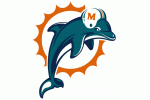 19. Miami Dolphins
Cyrus Kouandijo
Tackle, Alabama
The Miami offensive line is in shambles. Ryan Tannehill is a very good quarterback, but he was unable to get anything going in 2013 due to lack of time in the pocket. Kouandijo is a solid tackle who, although needs some fine-tuning, should transition well to the next level.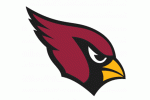 20. Arizona Cardinals
Anthony Barr
Outside Linebacker, UCLA
Barr will fall, it's just a matter of how far. The Cardinals have an elite defense and the addition of Barr to solidify the linebacking corps would be simply incredible. With an already outstanding front-7, Arizona might be the most feared defense in the league adding Barr.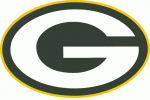 21. Green Bay Packers
RaShede Hageman
Defensive Lineman, Minnesota
The Packers need to improve their defense and Hageman would be a great start. This guy is very versatile and showed in 2013 that he's a force to be reckoned with. He would add youth, depth, and big-play ability to a Packer defense that needs some help with stability.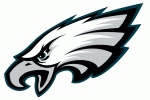 22. Philadelphia Eagles
Jason Verrett
Cornerback, TCU
It's no secret that the Philly secondary is miserable, and they must address this issue with some lockdown corners. I would be surprised to see the Eagles take just one corner in this draft and it all has to start in round one. Whether it's Verrett, Justin Gilbert, or even Calvin Pryor, the Eagles will take a defensive back.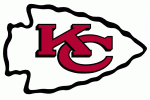 23. Kansas City Chiefs
Kelvin Benjamin
Wide Receiver, Florida State
Alex Smith needs some weapons, and his success in 2014 could start with the pick of a top receiver. Benjamin made his presence known during the Seminoles' 2013 run and he's deserving of a first round grade. Kansas City should be a threat for the next couple of years, but they'll need a wide-out like Benjamin to make their run more legitimate.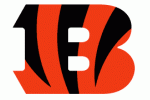 24. Cincinnati Bengals
Justin Gilbert
Cornerback, Oklahoma State
The Eagles took Verrett off the board just two picks ago, but Cincinnati should still be able to solidify their secondary at 24. Gilbert is a young guy that will be able to not only add depth to the Bengals defensive backfield, but also have a chance to start early in the 2014 season.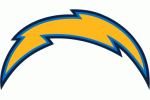 25. San Diego Chargers
Zack Martin
Offensive Lineman, Notre Dame
San Diego needs help on the offensive line, and Martin could be the answer. He may not fall this far, but if he does, the Chargers should jump. Martin may stick at the tackle spot or transition to guard at the pro level. Either way, expect Martin to be a starter in 2014.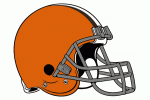 26. Cleveland Browns (from Indianapolis)
Carlos Hyde
Running Back, Ohio State
The surprise pick of the draft might just come with the Browns. (Let's be honest, what other team would make a surprising pick like this one?) Hyde might not be the best back in this draft, but he has the potential to be the first taken. His skill-set is quite unique and should fit in well with the Browns offense.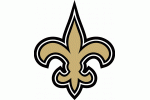 27. New Orleans Saints
Kony Ealy
DE/OLB, Missouri
Rob Ryan's defense will need to improve their game to have a shot at one more Super Bowl in the Drew Brees era. Ealy is a player that can play in a hybrid role and be a big impact. If he falls, the Saints will be all about Ealy's skill-set.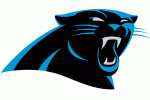 28. Carolina Panthers
O'Dell Beckham Jr.
Wide Receiver, LSU
I'm a huge fan of what Beckham was able to do this year along side Jarvis Landry. The Panthers are very close to being the NFC favorite, and one more weapon in Cam Newton's arsenal might do just enough to give them a solid chance at a strong Super Bowl run. Beckham should make a big impact with his experience in a big offense and a history of great success.
29. New England Patriots
Louis Nix III
Defensive Tackle, Notre Dame
All I have to say is one name and you'll understand this pick.
Vince Wilfork…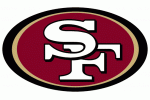 30. San Francisco 49ers
Allen Robinson
Wide Receiver, Penn State
Colin Kaepernick could use one more weapon in this offense. There's a need in the secondary, but they can wait until rounds two or three for another option in the defensive backfield. Robinson is worth this pick and should be able to give the 49ers offense another big-play option to score points in 2014.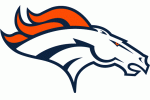 31. Denver Broncos
Timmy Jernigan
Defensive Tackle, Florida State
The Broncos not only need to get after the passer better, but their run defense could use a nice road-block up the middle. Jernigan is able to work effectively in both aspects of the game and would be a good fit in Denver.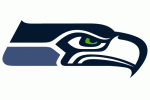 32. Seattle Seahawks
David Yankey
Guard, Stanford
To continue their reign as the NFL's best, they'll have to solidify their offensive line and keep their run game moving. Yankey is arguably the best guard in this class and will undoubtedly have success in the NFL.
2014 NFL Mock Draft