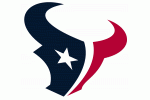 1. Houston Texans: Blake Bortles, QB, Central Florida
Right now the hot name for the Texans is defensive end Jadeveon Clowney, and I do think there's a legitimate chance he ends up getting picked by Houston, but I can't see them going any direction other than QB. There are some concerns right now about Teddy Bridgewater's weight, so Bortles gets the nod as the flavor of the week.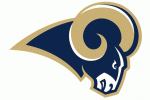 2. St. Louis Rams (from Washington): Jadeveon Clowney, DE, South Carolina
The Rams don't really have a need at DE, but how often does a player like Clowney come along? I think Clowney could be a guy that teams trade for come May, so the Rams will have to get some leverage for this pick.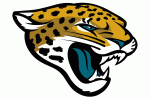 3. Jacksonville Jaguars: Teddy Bridgewater, QB, Louisville
Teddy Bridgewater is good enough to be the number one overall pick this year, but there are some concerns about his size and ability to hold up against an NFL schedule. The Jaguars would have to take the risk. QB is too big of a need for them.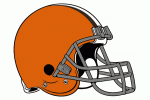 4. Cleveland Browns: Johnny Manziel, QB, Texas A&M
The Browns reportedly really like Johnny Manziel, and I do too. I think to rejuvenate a franchise, you need a guy that can make plays and be the face of the team. Manziel can be that guy, and I think with the cap space the Browns have, they could potentially field a roster around Manziel that could help them contend in the AFC North.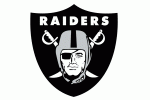 5. Oakland Raiders: Derek Carr, QB, Fresno State
The Raiders need a QB so badly, they would be willing to reach for Carr. If teams sour on Carr enough that he becomes a mid-first or second round pick, I'll be slightly surprised. This is a pretty local player with a rocket arm and a high ceiling.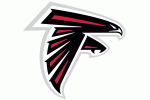 6. Atlanta Falcons: Anthony Barr, DE/LB, UCLA
I don't know if the Falcons plan on cutting ties with Sam Baker or not, so that prevents them from taking a tackle here. I like Barr's fit in their defense, providing them a pass rusher that can move all around the formation.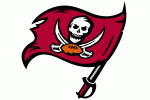 7. Tampa Bay Buccaneers: Khalil Mack, DE/LB, Buffalo
Mack is a big time playmaker at the DE/OLB position, and you have to love his potential with a defensive guru like Lovie Smith. In order for his defense to work, the defensive front has to get pressure on. Mack was very good at that in college, and I think he translates well to the NFL.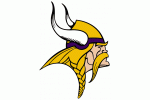 8. Minnesota Vikings: C.J. Mosley, LB, Alabama
The Vikings missed out on the top quarterbacks here, so they'll try their luck in round two and take a guy that can come in and start immediately on their defense. Mosley is a beast, and will be DRoY candidate.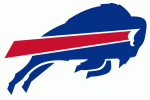 9. Buffalo Bills: Jake Matthews, OL, Texas A&M
Some have this guy rated as the top player in the draft, so it's a coup for the Bills to get him here. When you make an investment in a guy like E.J. Manuel, you have to put pieces around him to make him great. Matthews would be a cornerstone for the offensive line.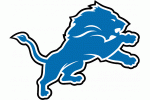 10. Detroit Lions: Sammy Watkins, WR, Clemson
With Calvin Johnson out of the lineup, the Lions' offense obviously loses a lot of explosion. Adding a guy like Watkins and getting Ryan Broyles healthy could make this Detroit offense really, really dangerous. This is an exciting prospect, even if the Lions pass on corners to get him.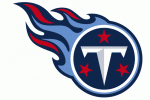 11. Tennessee Titans: Greg Robinson, OT, Auburn
Robinson is one of the hottest names in draft circles. The Titans' offensive line has been re-shaped and getting a road grader like Robinson would be a nice final touch for them. Ken Whisenhunt has seen in his time with Arizona and San Diego how critical a good offensive line is.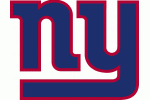 12. New York Giants: Taylor Lewan, OT, Michigan
The Giants missed on Matthews and Robinson, but Lewan is still a nice piece and they need to keep Eli Manning upright. I don't see any way this pick isn't an offensive lineman unless someone unexpected falls their way.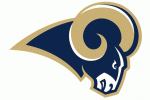 13. St. Louis Rams: Zack Martin, OL, Notre Dame
Zack Martin has versatility up front and is a really smart player. I feel like the Rams would do well to add a playmaker at safety here as well, but Martin is a guy who will help keep Sam Bradford upright, and help them contend for an NFC West title.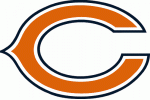 14. Chicago Bears: Timmy Jernigan, DT, Florida State
The Bears need to re-tool their defense from the inside out. Jernigan is fresh off a national title victory and a fantastic junior season. He is an explosive defensive lineman who can be a force vs. the run as well as rushing the quarterback.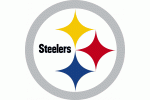 15. Pittsburgh Steelers: Mike Evans, WR, Texas A&M
Evans is a big, physical presence that the Steelers need on the outside. Ben Roethlisberger needs someone to step up and be a consistent threat outside of Antonio Brown.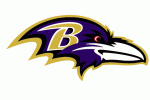 16. Baltimore Ravens: Marqise Lee, WR, USC
Marqise Lee is a playmaker and a huge threat with the ball in his hands, and after a down sophomore year, he came out as a junior and absolutely dominated. I think adding him to the mix with Torrey Smith could get the Ravens' passing game going.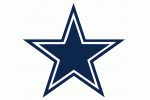 17. Dallas Cowboys: Kony Ealy, DE, Missouri
Ealy is a fast-rising defensive end prospect who has huge potential at the NFL level. I think adding pass rushers and disruptive defensive linemen is something the Cowboys have to place a huge priority on this offseason.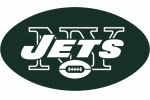 18. New York Jets: Eric Ebron, TE, North Carolina
Get some playmakers on that Jets offense. Ebron is a rare talent at the TE position that would warrant first round consideration. He's basically a big WR. He'd be a great pickup for them.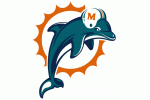 19. Miami Dolphins: Darqueze Dennard, CB, Michigan State
Dennard was possibly the most talented player on the nation's best defense. That's saying something. I think adding him in Miami will help fend off Tom Brady a bit better, especially since you know the Pats are going to revamp their offensive arsenal.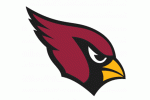 20. Arizona Cardinals: Cyrus Kouandjio, OT, Alabama
At this point in the draft, Kouandjio is a steal. He's got great athletic ability and the potential to be a dominant left tackle. He could easily go in the top 10 depending on where the run on tackles begins.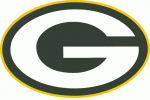 21. Green Bay Packers: Ra'Shede Hageman, DT, Minnesota
This is a big, athletic, and versatile defensive line prospect who could be a huge pickup for the Packers. He's supremely athletic but has been inconsistent. He could be a top 1o caliber player.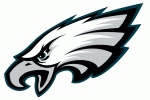 22. Philadelphia Eagles: Calvin Pryor, S, Louisville
Pryor is a guy that people are starting to jump on his bandwagon. Louisville was obviously under the spotlight because of Teddy Bridgewater, so this guy was missed often, but he's a heck of a player and could be a great get for the back end of that Philly D.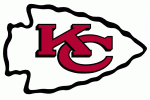 23. Kansas City Chiefs: Kelvin Benjamin, WR, Florida State
Benjamin has the potential to be huge in the NFL. He has struggled with drops in college a bit, but he showed off flashes of his dominant potential in the National Title game, and has only scratched the surface of where he can be. He'd be a great pickup for KC.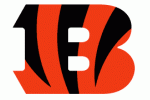 24. Cincinnati Bengals: Louis Nix, DT, Notre Dame
Geno Atkins suffered a torn ACL and Domata Peko isn't far away from free agency. Plus, Nix is probably too good of a value to pass on at this point.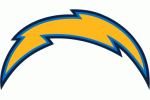 25. San Diego Chargers: Ha Ha Clinton-Dix, S, Alabama
Adding Clinton-Dix to the Chargers' secondary is a big opportunity. He could pair with Eric Weddle and give them a pair of ball hawks in the secondary.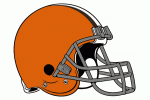 26. Cleveland Browns (from Indianapolis): Allen Robinson, WR, Penn State
The Browns get a big receiver here who could pair well with Josh Gordon and Jordan Cameron. Now all the Browns would need is a running back to take some pressure off of Johnny Manziel.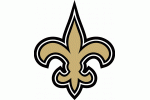 27. New Orleans Saints: Marcus Roberson, CB, Florida
The Saints get a guy with good length and athletic ability here to add to the secondary. Their defense was much improved in 2013 now it's time to get your hands on the ball a few more times to get Drew Brees more opportunities.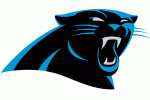 28. Carolina Panthers: Justin Gilbert, CB, Oklahoma State
Gilbert is a big time playmaker who can help you out in the return game as well. The Panthers' defense is already really strong, but getting a guy with this kind of talent is a luxury they would welcome with open arms.
29. New England Patriots: Jace Amaro, TE, Texas Tech
Injuries to Rob Gronkowski and the Aaron Hernandez situation make this pick an obvious one. Jace Amaro had a huge junior season and would be a big time pickup for New England.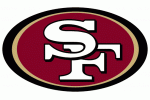 30. San Francisco 49ers: Odell Beckham Jr., WR, LSU
Odell Beckham Jr. would be the 49ers' answer to the Seahawks adding Percy Harvin. He is a tough, sure-handed playmaker that can make an impact almost anywhere on the field.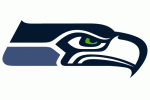 31. Seattle Seahawks: David Yankey, OL, Stanford
Yankey is about as solid as they come as an offensive lineman, and the Seahawks wouldn't turn down an opportunity to make this kind of move.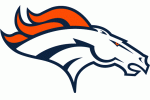 32. Denver Broncos: Deone Bucannon, S, Washington State
People might not know Bucannon all that much, but he's a big time playmaker and maybe the best strong safety in the draft. He looks the part physically, and he has great instincts. The Broncos need to make a move at safety, MLB, and DE this offseason, so we'll see which one they're left with when the draft opens up.
Tags: 2014 Nfl Draft Arizona Cardinals Atlanta Falcons Baltimore Ravens Buffalo Bills Carolina Panthers Chicago Bears Cincinnati Bengals Cleveland Browns Dallas Cowboys Denver Broncos Detroit Lions Draft Green Bay Packers Houston Texans Indianapolis Colts Jacksonville Jaguars Kansas City Chiefs Miami Dolphins Minnesota Vikings New England Patriots New Orleans Saints New York Giants New York Jets NFL NFL Draft NFL Mock Draft Oakland Raiders Philadelphia Eagles Pittsburgh Steelers San Diego Chargers San Francisco 49ers Seattle Seahawks St. Louis Rams Tampa Bay Buccaneers Tennessee Titans Washington Redskins